On This Page:
Maximum Compensation for Serious Pedestrian Accident Injuries
While we can do everything possible to take safety precautions, accidents sometimes happen regardless. These situations are out of our control, so it's normal to feel powerless. Our firm is here to step in and be your strongest advocate. We will hold the right party accountable and demand justice for your suffering. The goal is to seek compensation for your medical expenses, lost wages, and any other damages to which you're entitled.
We help clients who are in pain due to many different circumstances, including:
Spinal cord injuries: These can include fractured vertebra, compression fractures of the spine, paraplegia, quadriplegia, neck injuries, cervical or lumbar herniations, disc injuries, nerve injuries or damage, nerve compression injuries, whiplash, and more.
Traumatic brain injuries: Concussions and traumatic brain injuries (TBI) are some of the most common injuries to the head.
Amputation injuries: The loss of a limb or digit can occur during the accident itself or as a necessary surgical operation resulting from the injury.
Broken and fractured bones: Simple, complex, comminuted, or avulsion fractures, including broken arms or hands, legs, ankles or feet, ribs, or collarbones, are common result of pedestrian accidents.
Soft tissue injuries: These injuries often involve serious damage to the internal organs and structures of the body.
Abrasions and lacerations: These include airbag abrasions, serious lacerations from flying windshield glass, road rash, and more.
Accidents at crosswalks or intersections: A simple mistake can quickly turn serious when drivers aren't paying attention.
Being hit by an Uber or Lyft vehicle: It is important to understand who is responsible for your injuries.
Get a free case evaluation by calling Los Angeles pedestrian accident lawyer Scott J. Corwin. Call us at (310) 683-2300 or contact us online.
Wrongful Death Claims for Fatal Pedestrian Accidents
Contrary to what some drivers think, pedestrians do have legal rights. They have the right to use crosswalks, sidewalks, and other designated parts of the road, and they usually have the right-of-way over motor vehicles. Our law firm tenaciously advocates for our clients' rights when negligent drivers cause needless death. In cases of pedestrian wrongful death settlements, we work to obtain compensation on the family's behalf for a number of different damages:
Funeral and burial costs
Lost financial support
Survivor's benefits
Medical expenses prior to their death
Causes of Pedestrian Accidents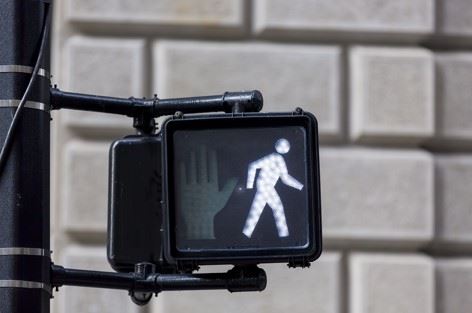 Pedestrian accidents can be caused by a variety of different factors, most of which are related to driver negligence.
Examples of negligent driver conduct include:
Speeding and driving recklessly
Driving on too little sleep
Driving under the influence of drugs
Running a stop sign or red light
Failing to yield to pedestrians in crosswalks
Making an illegal turn
Making Sense of Your Rights
If you lost a loved one or if you were seriously injured in an accident caused by someone else's negligence, there are several possible options for insurance claims. Depending on the circumstances, it may be possible to make a claim against:
the offending driver's insurance
your loved one's medical insurance
the victim's automobile insurance
A qualified pedestrian accident attorney in Los Angeles like Scott J. Corwin can help you understand all your options and advise you about the best course of action for your wrongful death claims on behalf of fatal accident victims.
Pedestrian Accident FAQ
How does insurance work in pedestrian accidents? Who pays?
The driver's insurance is responsible for compensation. You may be compensated for medical expenses, time lost from work, and for the pain and suffering the injury has caused you.
What if I was hit while jaywalking?
You shouldn't jaywalk, but under California law, pedestrians can still file a claim against the driver for the driver's portion of fault in the accident.
Where do most pedestrian accidents occur?
The majority of pedestrian accidents occur around intersections, on roadsides or shoulders, and in parking areas. Pedestrian vs. car accidents are most common in urban areas, especially cities that have a lot of foot-traffic.
What will hiring a pedestrian accident lawyer in Los Angeles cost me?
Nothing, until we come through for you. We are only paid when there is a settlement or verdict in your favor. And we are paid by the insurance company — you never write a check. Our firm also offers a no-charge, no-obligation case evaluation.
Isn't having insurance enough?
Insurance should cover you for all injuries, but it often comes up short. The last thing insurance companies want is to pay you the full amount you need and deserve. That's why you need an experienced advocate on your side.
Pedestrian Accident Statistics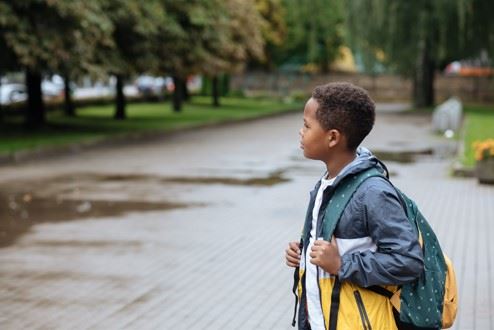 In 2021, there were 7,342 pedestrian fatalities reported to the National Highway Traffic Safety Administration (NHTSA), a startling 13% increase over 2020 data. This follows an unfortunate trend in which the number of pedestrian fatalities rose 46% between 2010 and 2019.
About 75% of fatal pedestrian accidents occur after dark, which shows that a lack of visibility is a huge factor in these types of accidents.
Focus On What Matters — We'll Take Care of the Paperwork
Whether your injuries were severe or relatively minor, you can count on Scott J. Corwin, A Professional Law Corporation to meet your legal needs so you can focus on recovering. We understand that everyone's situation is unique. We offer personal attention and devoted advocacy when you need it most.
California traffic laws are designed to protect pedestrians in crosswalks and other traffic situations. If you or a loved one was hit by a car, contact our attorneys as soon as possible for a free consultation about your rights.
At Scott J. Corwin, A Professional Law Corporation, we have the experience necessary to hold negligent drivers and their insurance companies fully accountable for damages, such as medical bills, lost wages, and pain and suffering. Let us worry about the legal and financial aspects of your case while you focus on your health and family.
Scott J. Corwin has over 30 years of experience and has successfully represented more than 3,000 accident victims. He has obtained recoveries totaling more than $130 million, and he is one of fewer than 700 attorneys nationwide who are members of the Multi-Million Dollar Advocates Forum.
If you or a loved one were injured in a pedestrian accident, call (310) 683-2300 or contact us online today.